What are your services like?
Our Sunday morning worship services have a relaxed and friendly atmosphere. The service begins at 10:30am. You can expect to hear a great mix of songs, story, prayer, perhaps a creative surprise mixed in now and again, and the Bible read with relevant applicable thoughts gleaned from the text. We wrap things up shortly after 11:30am. At that point, feel free to slip out quickly, or stick around and enjoy meeting a new friend or two after the service.
Upcoming Services
New Sermon Series – The Engaging Questions of Jesus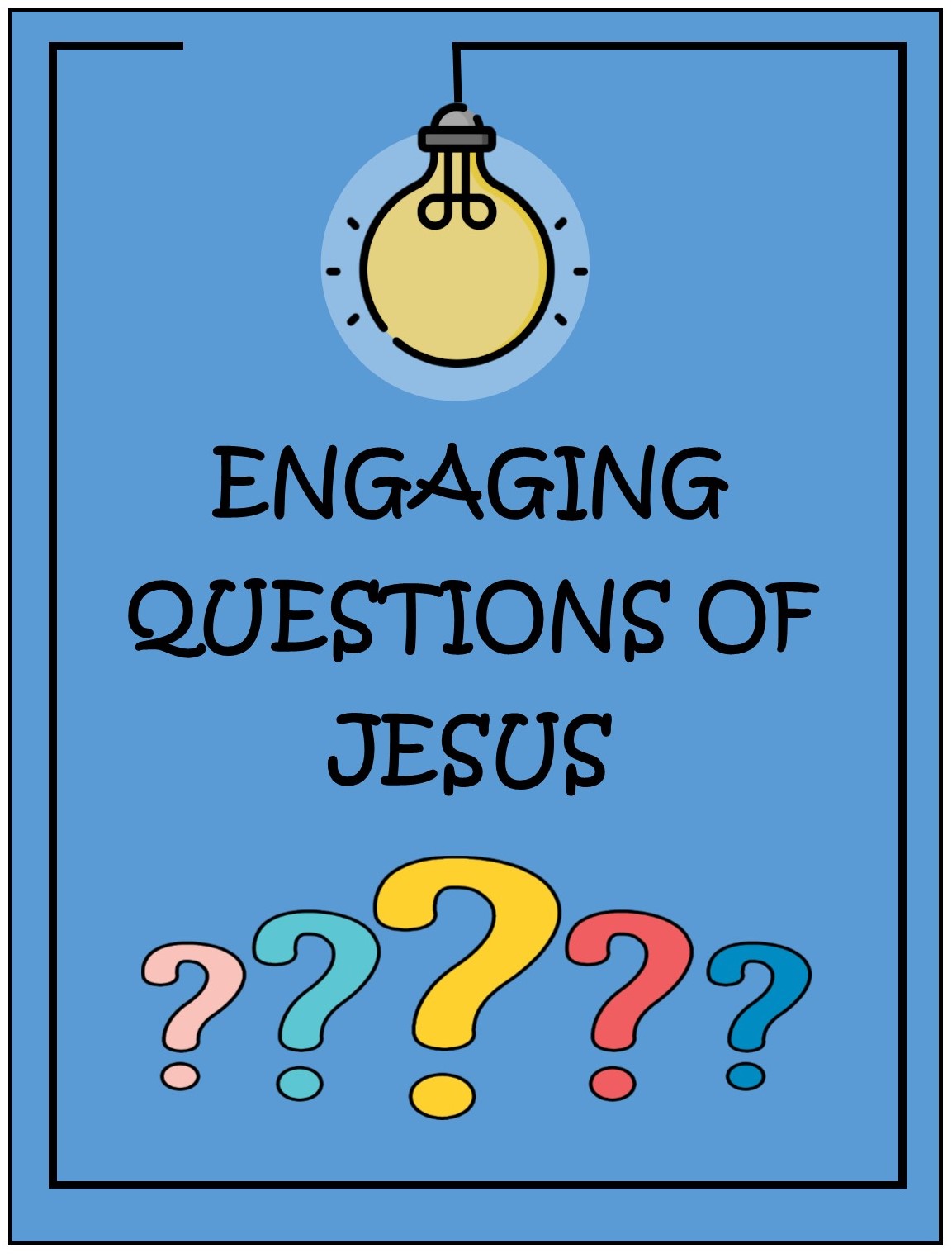 Conversations with Jesus are engaging, at least partly, because He asks great questions and tells great stories.  In the following weeks we will explore several of the engaging questions of the master teacher, Jesus Himself.  We trust that you will sense yourself being pulled into the dialogue Jesus had with the people around Him.  He was sometimes hated, he was sometimes loved, but He was never ignored.  It is still pretty hard to ignore Jesus as we engage with passages that contain His brilliant questions.  We trust you will let The Engaging Questions of Jesus pull you deeper into a meaningful relationship with Him. 
******************************************************************************
June 4, 2023
This Sunday we have a guest speaker, Glenn Erskine who will invite us into another engaging encounter with God through His Word. 
******************************************************************************
June 11, 2023
What Lingers? (Psalm 105)
Psalm 105 [emphasis added] best describes the reason and direction of this Sunday's worship gathering as we remember the wonders of our Lord.
1  Give thanks to the LORD, call on his name; make known among the nations what he has done.  [at least once a year, plan a "What Lingers?" Sunday and during it]  2  Sing to him, sing praise to him; tell of all his wonderful acts.  3  Glory in his holy name; let the hearts of those who seek the LORD rejoice.   4  Look to the LORD and his strength; seek his face always.  5  Remember the wonders he has done, his miracles, and the judgments he pronounced. (Psalm 105:1-5)
******************************************************************************
June 18, 2023
Happy Fathers' Day (Luke 15:11-32)
Today while we celebrate Fathers' Day, we will be looking at the extravagant, frivolous, wasteful love of our heavenly Father.  We will see Him lovingly pursue two very different, but equally lost boys.  This Sunday follows up our look at Jesus addressing the religious leaders' "reading" and "believing" problems.  
******************************************************************************
How long do they last?
Sunday services typically last 60 minutes, beginning at 10:30 and ending at 11:30 a.m.
What is your style of worship?
Truro Alliance Church enjoys singing a variety of songs, including hymns, choruses, and sometimes kids songs! You will also experience reading Scripture together, the sharing of God-stories, and mission moments.
What is typical attire?
Most people come casually dressed, feel free to wear whatever you like.
Is childcare available?
We love having children join us Sundays.  We never mind a little disruption in the service, however should you require it, we have an unstaffed nursery available with toys as well as a quiet room for you to take the youngsters.  We need to restrict the nursery to one family at a time, due to provincial Covid-19 guidelines.  However, there are other rooms available as well.   Children are always welcome!!